2NE1, EXO and TVXQ are mentioned in Billboard's "World Album Artists" and "Japan Hot 100" respectively as part of their year-end special. 
As the year almost comes to an end, Billboard has been publishing year-end lists as part of their "Year of 2014" specials. Amongst mentioned are EXO and 2NE1 who ranked 7th and 9th on the "World Albums Artists," joining the ranks of other popular international artists.
Meanwhile, TVXQ also proved their successful promotions in Japan as they appeared twice on "Japan Hot 100" category. Joining other artists such as Arashi, AKB48 and more, TVXQ ranked 8th and 40th for their tracks "Time Works Wonders" and "Sweat" respectively.
It was also previously reported that 2NE1 is the sole Korean artists included in this year's "World Album" category, ranking 11th for their album, Crush.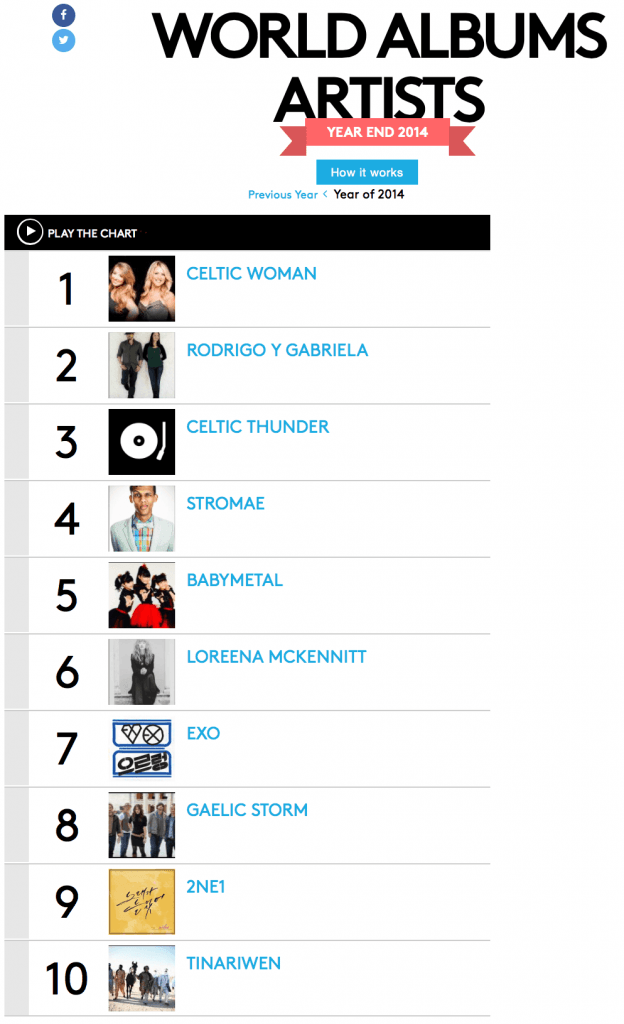 Source: Billboard
Share This Post