This photo shows how much Yeri has grown since joining Red Velvet
After seeing a recent photo of Red Velvet's Yeri standing with her group at a recent event, fans were surprised to see just how much she's grown since her debut. 
When Yeri joined Red Velvet during the group's "Ice Cream Cake" promotions last year, fans noted that she was the same height as Wendy, who was officially listed as the shortest member of the group at 160 cm (5 feet, 3 inches). However, in just a little over a year, Yeri is now as tall or even taller than group member Seulgi, who is listed as the group's second-tallest member behind Joy.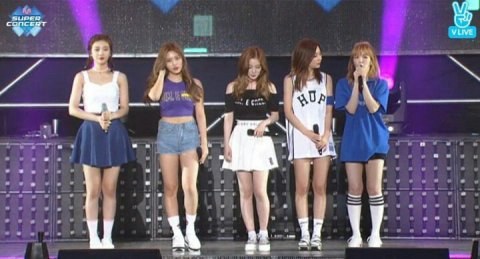 Source: Pann
Check out this video of Yeri showing off her flexibility on an episode of popular variety show Knowing Bros below:

Share This Post