Kris (Wu Yifan) looks dashing in red for Our Street Style
Kris (Wu Yifan) showed off his good looks in a special feature photoshoot with Chinese magazine, Our Street Style, for his upcoming movie, Somewhere Only We Know. As the name of the magazine would suggest, Kris posed in the streets of the city, turning it into his own fashion runway. Kris' characteristic "cold city guy" image holds true in this pictorial as he gazes intensely at the camera with a cool expression. His bright red leather jacket, paired with a simple white tee and dark skinny pants make Kris stand out against the simple background as he poses languidly.
The actor also brings out his inner fashionista as he accessorizes his outfit with chic, patterned shoes, a handbag, multiple necklaces and beaded bracelets. Kris styles his bangs upward, drawing attention to his handsome face, and finishes up his look with his two earrings.
Kris' debut Chinese film, Somewhere Only We Know, is set to be released in February 2015. He has also been confirmed for a role in upcoming Chinese film Lao Pao Er, alongside Xu Jinglei, the director and Kris' co-star in Somewhere Only We Know. 
There has also been speculation that Kris signed with China's biggest entertainment company, Huayi Brothers, after the CEO of Huayi Brothers uploaded a picture of his daughter with Kris on his Instagram, with the caption "hey new family member".
Check out Kris' pictorial below! Will you be watching Somewhere Only We Know?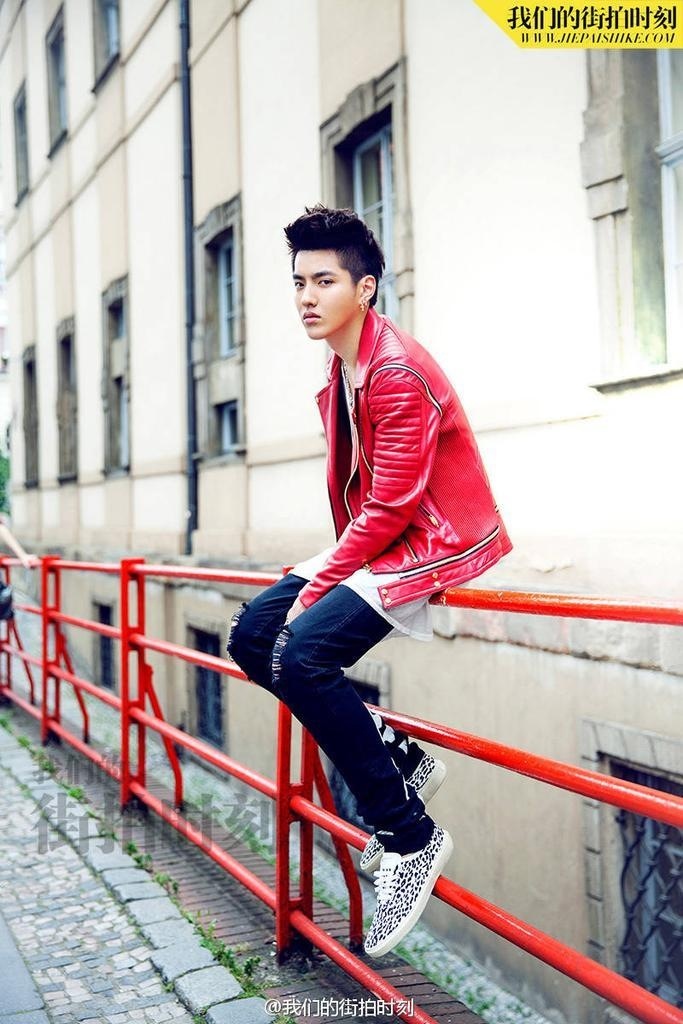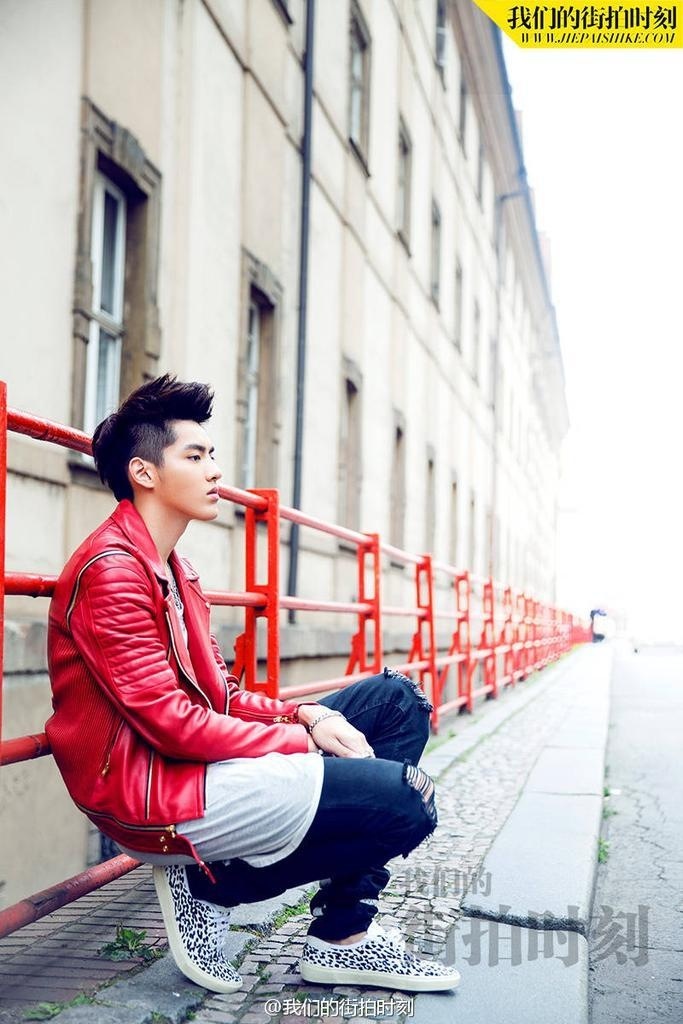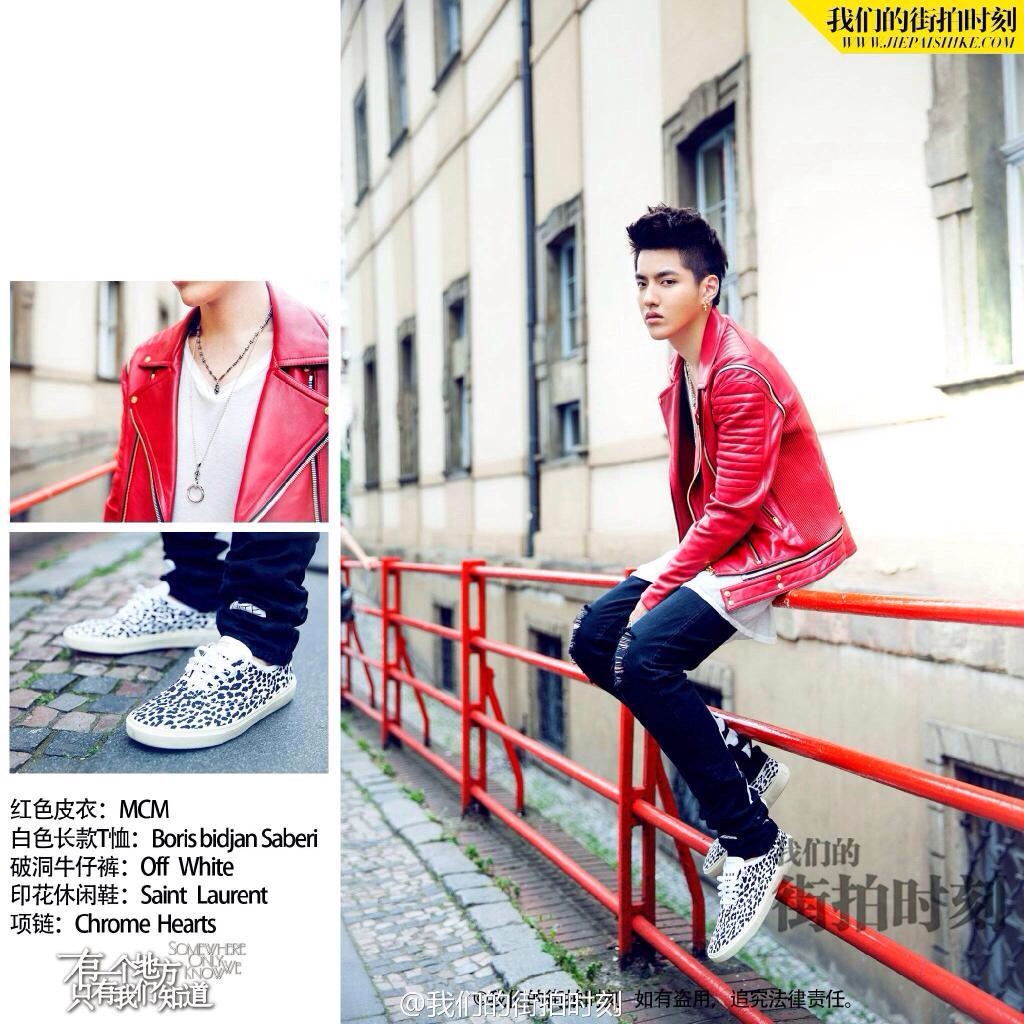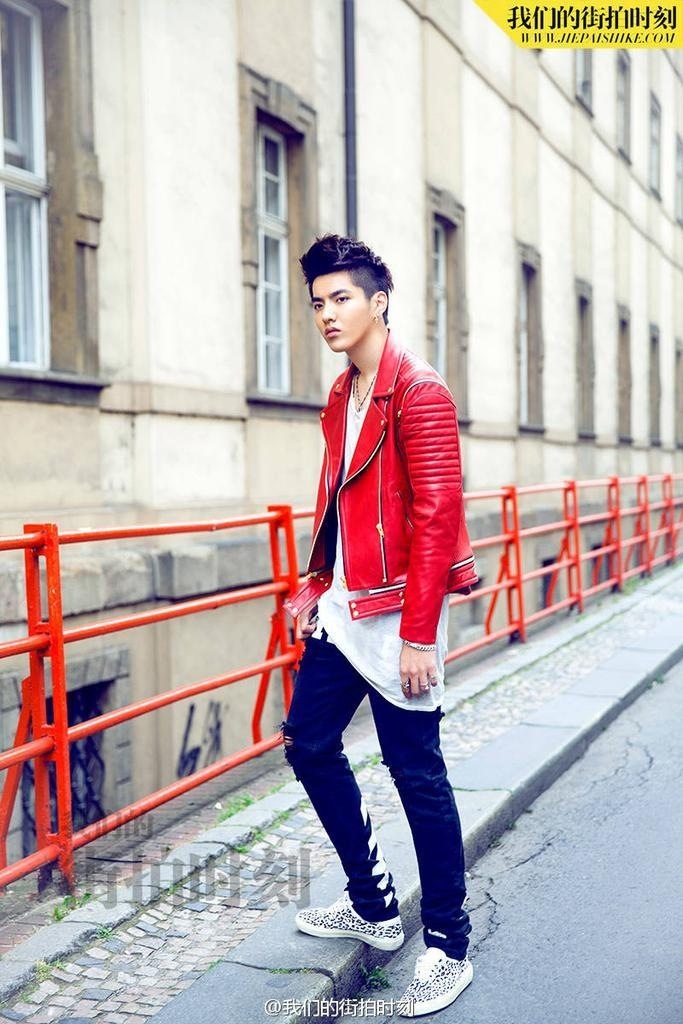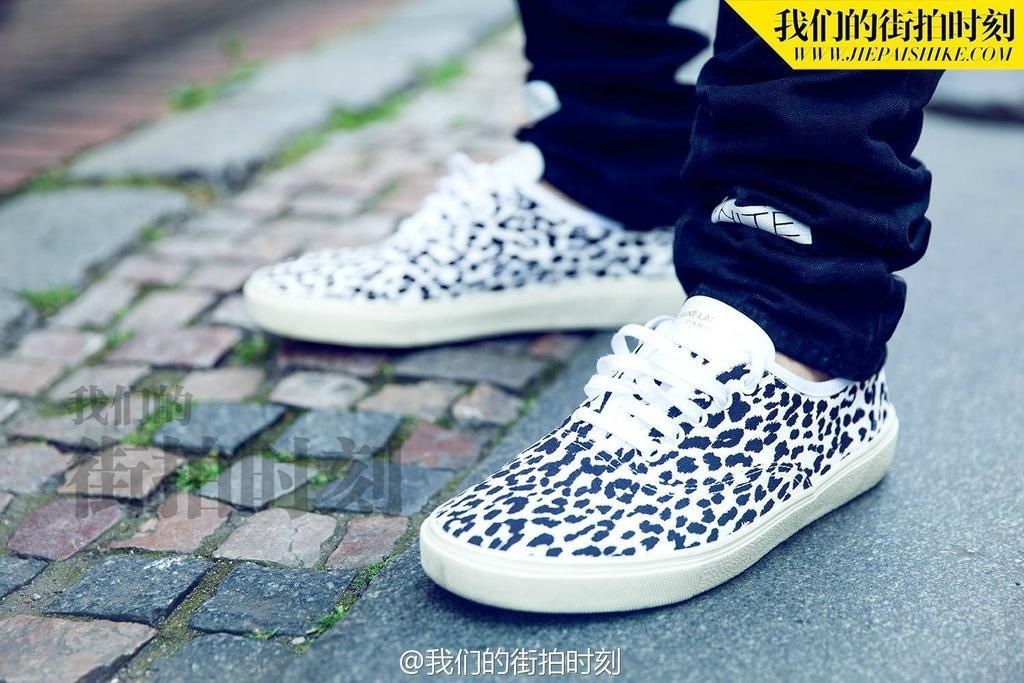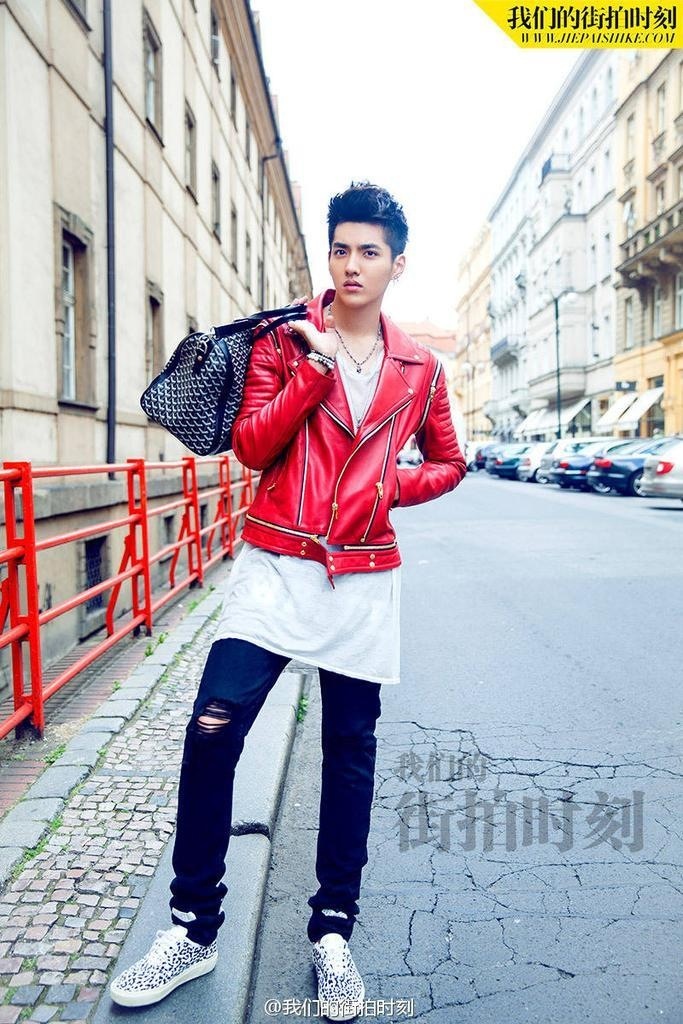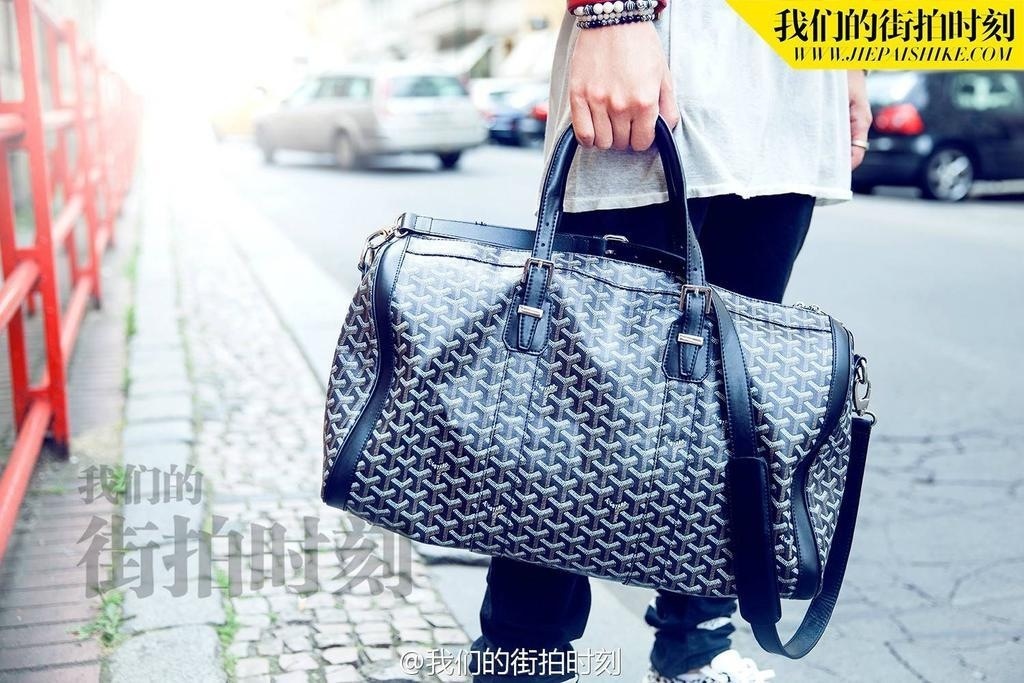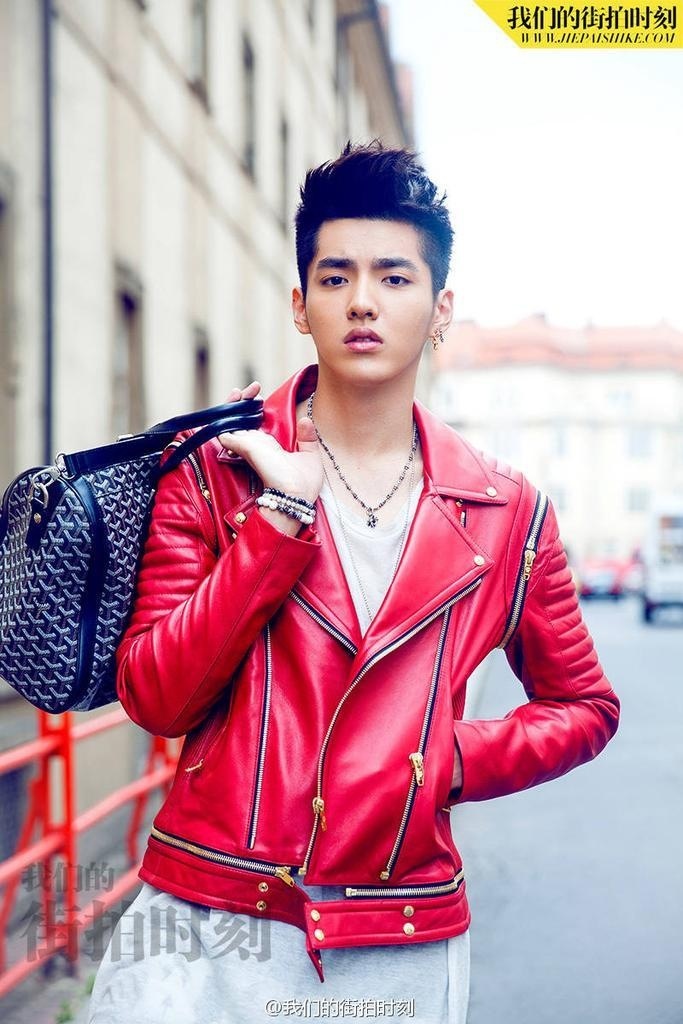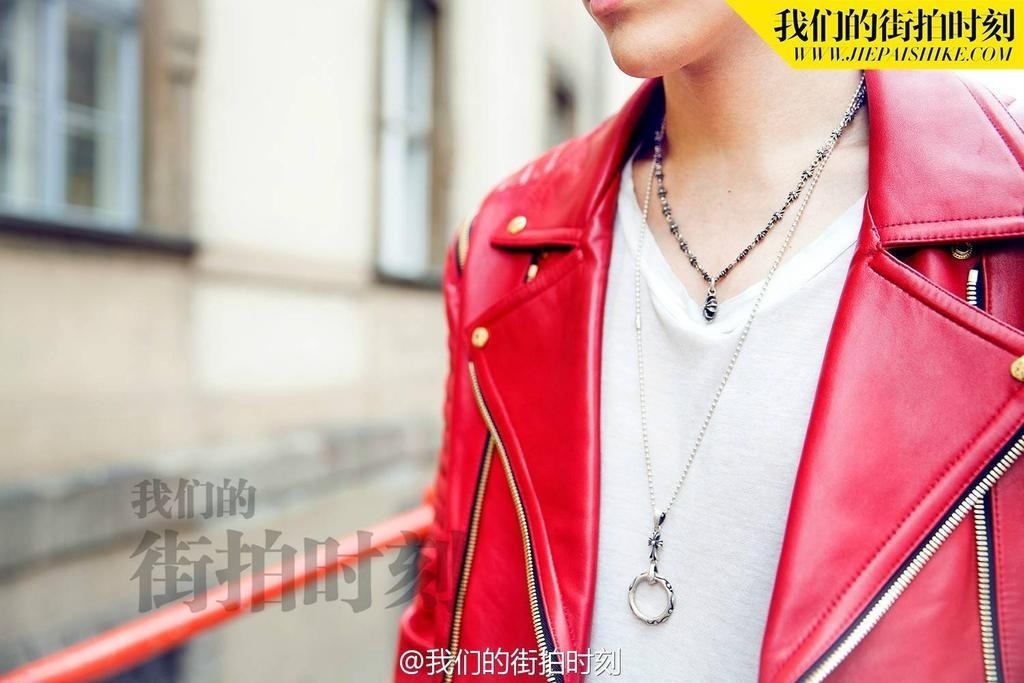 Source: Our Street Style Weibo
Share This Post