Happy birthday to Nell's Junghoon, FTISLAND's Minhwan, and BESTie's Haeryung. The three artists celebrated their individual birthdays on November 11th.
Lee Junghoon, from the indie band Nell, celebrates his 35th birthday with his loyal fans from around the world.
Meanwhile, FTISLAND's Minhwan turns 23 years old and his fans wish him a happy birthday through the tag #HappyMinhwanDay, which reached fourth on worldwide trends.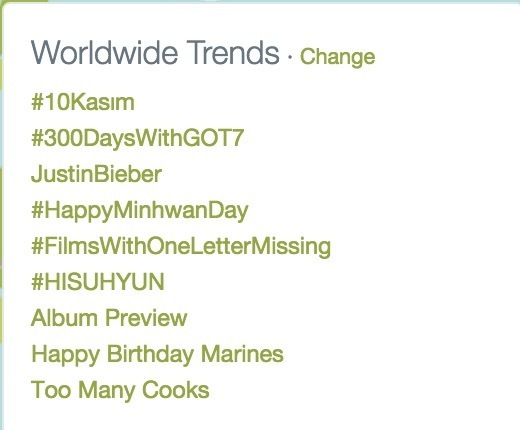 Last but not least, BESTie's Haeryung turns 21 years old following with her fans sending birthday wishes through the tag #HappyHaeryeongDay on Twitter. BESTie's official Twitter wished her a happy birthday with a photo of the member saying, "Celebrating Hyeryeong's 21st Birthday, releasing previously unreleased photos and selcas!"
♥ HAPPY BIRTHDAY! 'HAE RYEONG' ♥
해령이의 21번째 생일을 맞이하여 미공개사진과 셀카 대방출!
☞ http://t.co/6A5bNxk2F8#베스티 #BESTie #해령 pic.twitter.com/0LOyJMPSBb

— BESTie (@OfficialBESTie) November 10, 2014
Share This Post